Why teach LinkedIN to transitioning troops on U.S. military bases? Because LinkedIN.com is the #1 hiring tool for recruiters & business owners in the civilian world – and it is virtually unknown to military personnel and veterans!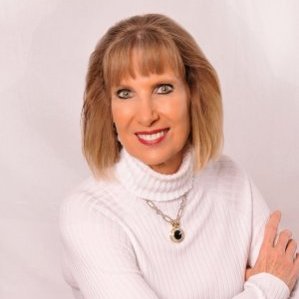 Project Transition USA, the only 501(c)(3) nonprofit that specializes in teaching transitioning U.S. military veterans and their families how to fully utilize the powerful business networking site LinkedIN, is pleased to announce their newest LinkedIN Job Search Workshop Sponsor.
Jane Toombs, a CEO-to-CEO Introduction Facilitator in Tampa, FL, chose to personally sponsor their June 2014 LinkedIN Job Search Workshop on MacDill Air Force Base, home of U.S. Central Command.
Jane served for over 13 years as the Executive Director of the CEO Council of Tampa Bay, the premier organization for entrepreneurial Chief Executive Officers in Tampa Bay, FL. During this time it grew from 86 to 250 CEO members, helping CEOs build relationships, generate ideas and formulate solutions to manage and grow their companies.
Jane continues to support C-level execs in Tampa Bay through her own highly-unique 'private introduction' consulting practice today, and she was a very special guest at the workshop taught by facilitator Nancy Laine, an Army Chaplain's daughter and the co-founder of Project Transition USA.
When asked about her reasons for becoming a Workshop Sponsor, Jane began by saying, "My father was a Navy pilot who retired at 49. If he'd had access to something like Project Transition USA, it could have been an entirely different experience for him."
Jane proceeded to share a painful story from her teenage years. "Transitioning from the military was so difficult that my father chose never to work again, and that was a terrible waste of talent and intellectual capital. He died just 10 years later, mainly of alcohol abuse."
Reflecting on the experience of spending time on MacDill Air Force Base in the LinkedIN Job Search Workshop with the troops and their families, Jane added, "The education that comes from knowing what to do with the available tools in today's market – like Linkedin – can make a difference between a productive or pathetic quality of life for the 77 million baby boomers who are 'getting off the hamster wheel' by turning retirement age by 2015."
Jane empathetically added, "Since I myself, a civilian, recently retired from a 'go-go-go position' in the local community, I've seen first-hand what a powerful dilemma the concept of retirement is. Most military personnel aren't old enough to think about slowing down yet. Having access to resources like this workshop can help."
"If you're over 40, chances are that you never thought Linkedin would determine your 'make or break' status for the rest of your life. But job recruiters mine the internet every day, so now job hunters have to put ourselves out there in a variety of smart and cunning ways to catch their attention."
Jane concluded by sharing one big tip she learned in the workshop. "To capture recruiters' attention on Linkedin, use the exact words they use in their job listings (as keywords) on your profile — whenever appropriate — so they can easily find you, and will most likely deem you a worthy candidate."
The next LinkedIN Job Search Workshop on MacDill AFB is scheduled for Friday, July 18th and is open exclusively to transitioning military personnel & dependents who are enrolled in MacDill's TAP program. To learn about future sponsorship opportunities with Project Transition USA LinkedIN Job Search Workshops on MacDill AFB and beyond, contact Nancy Laine at 727-415-3878.
ABOUT PROJECT TRANSITION USA:
A 501(c)(3) nonprofit organization, Project Transition USA has been teaching free LinkedIN Job Search Workshops on MacDill Air Force Base (Tampa, FL) and other locations since Nov. 2012 at the request of retired senior military officers who were in dire need of support.
In addition to their workshops, they also provide personal introductions to corporate military hiring managers and military-friendly civilians through their popular "Project Transition USA" group on LinkedIN: www.linkedin.com/groups/Project-Transition-USA-4842096/about
Many workshop attendees and group participants have already been offered top-level positions throughout the U.S., and all of this has been accomplished with little to no operating budget.
Project Transition USA's goal is to expand these workshops to every U.S. military base nationwide. Visit their website to learn what transitioning military troops and community leaders are saying about this project: www.projecttransitionusa.com/testimonials/
Jane Toombs Sponsors LinkedIN Job Search Workshop on MacDill AFB