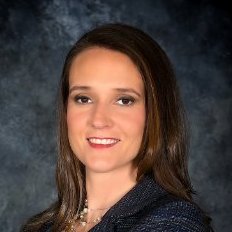 Last night I had the incredible pleasure of watching Julie McAdoo walk on stage at the Tampa Hilton as a room full of hundreds of attendees applauded her success as an Entrepreneur!
It was a moment I will long remember!!
This prestigious award recognizes the top woman executives in the Tampa Bay area. Fifty women were chosen as Finalists — out of literally hundreds who were nominated — and Julie was one of only five in the Entrepreneur Category.
This is a WIN for every one of us! And especially for all our transitioning military members, because Julie helped create our Project Transition USA group on LinkedIN while she herself was transitioning from the Air Force, and in just 2-1/2 years has gone on to realize her dream of becoming a successful business owner.
Along with her retired USAF pilot husband Kevin McAdoo from MacDill Air Force Base (also a member of our group), Julie now owns and operates two Residential & Commercial cleaning companies in Tampa Bay — Office Pride & Refresh Your Nest. They already employ over 25 people, many of whom are former military!
MORE GREAT NEWS — Julie is currently hiring! So if you, or someone you know, are interested in joining a first-class, veteran-owned company in Tampa Bay, I encourage you to invite Julie to connect today and apply!
Please join me in congratulating our 'Project Transition USA' LinkedIN Group co-founder, Julie McAdoo, on this very important achievement by posting a heartfelt comment on our LinkedIN group discussion (click HERE to post).
Thank you, Julie really deserves this award! 🙂
Julie McAdoo, Co-founder of our Project Transition USA group, wins Finalist in the Tampa Bay Business Journal "2015 BusinessWoman of the Year Awards"!