March 10th was another great day for Project Transition USA and MacDill Air Force Base. Special thanks to our Lunch Sponsor, QinetiQ!
We feel truly blessed as we continue to raise the bar for teaching the value of LinkedIN to members of our military who are preparing to enter civilian life.
Over the course of a typical LinkedIN workshop, our participants are provided opportunities such as:
Learning how to leverage their industry specific skills, certifications and knowledge to enhance their professional profiles
Getting free professional headshots (from a photographer who is also a veteran!)
Learning LinkedIN search functions and how to target searches to enable the most beneficial professional connections
Networking with other transitioning service members as well as a plethora of volunteers (some who are recruiters)
This particular workshop was no exception. Our co-founder and President, Nancy Laine, along with our co-facilitator Pete Blum, spent the day teaching a full class of students how to build and optimize a LinkedIN profile to get maximum exposure to the workforce they will soon be entering.
It was a day packed with exciting new possibilities for our service members and military spouses. One highlight was the delicious BBQ lunch sponsored by QinetiQ US. We are deeply grateful for their support!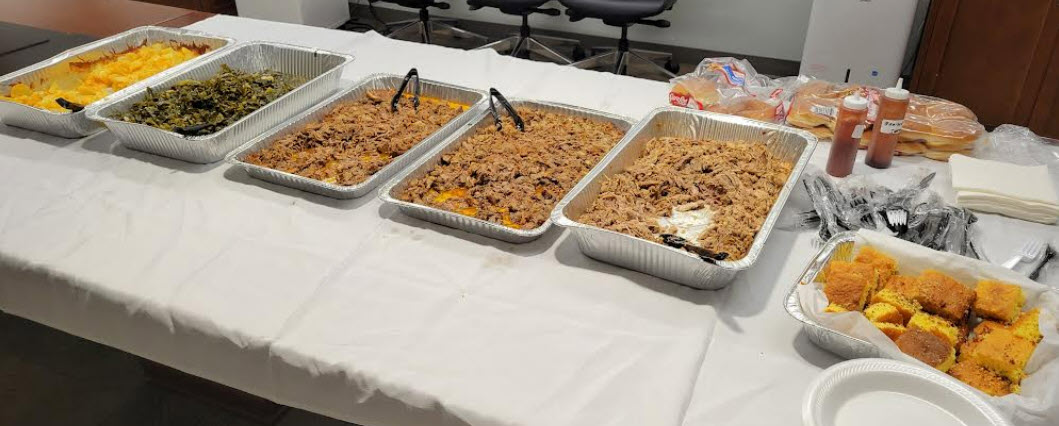 Kirk Windmueller, a retired Green Beret and Senior Manager of Business Development for QinetiQ US, volunteered his time to share about his wildly successful use of LinkedIn (9K followers and growing every day), and the Military Transition Timeline Tool he created to help others maximize their success when transitioning. (Be sure to check it out!)
We are grateful to Kirk Windmueller, the folks at QinetiQ US, our volunteer team, and our caterer Chef Mary for helping us bring together yet another successful workshop!
If you are transitioning out of MacDill AFB and are enrolled in the TAP system, you may register for one of our classes by calling 813-828-0145 and pressing "1" for Front Desk. As a back-up option, contact TAP Mgr, Darrell Natoli at [email protected]
We look forward to seeing you there!
Professional Headshots, BBQ and another Fantastic Day of Teaching LinkedIN!