We are very grateful to Ben Sever, VP of Strategic Partnerships at AtRock Consulting Group, for personally helping us create and fund the first round of our new Veteran Scholarship Program at Project Transition USA.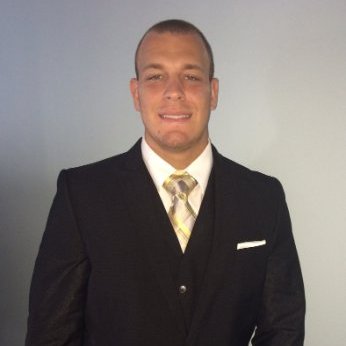 Ben's generous financial donation is allowing us to begin offering a pro bono, one-on-one LinkedIN coaching service in addition to the monthly LinkedIn workshops we've been facilitating for transitioning military personnel and their dependents on MacDill Air Force Base (home of U.S Central Command and Special Operations Command) since 2012.
BOTTOM LINE: This program is aimed at keeping MORE of our transitioning servicemembers here in Tampa Bay so they won't need to relocate to find jobs!
Project Transition USA's pioneering effort has already yielded widespread success stories from start-up job offers to employment with Fortune 500 companies such as Tesla and Amazon. The addition of this new Veteran Scholarship Program will bring us closer to our goal of insuring that transitioning military servicemembers feel thoroughly equipped to make the significant cultural switch to the civilian workforce.
Ben Sever is proud to be a longtime Tampa resident, and in 2017 he quickly rose from becoming a monthly volunteer at our LinkedIn workshops on MacDill AFB, to accepting an active position on Project Transition USA's Advisory Board.
He recently shared this story.
"Truthfully, my passion for helping veterans came from hearing about my father's contribution in the Naval Medical Corps many years after he passed. Within the past couple of years, I was amazed to learn that he used his brilliance in the field of Ophthalmology to train the Mercury astronauts for the U.S Space Program."
Ben also revealed, "When he was stationed at the Naval Air Development Center in PA, he participated in running simulation tests in order to properly analyze and prepare the astronauts' eyes for the shock of extreme altitudes."
"I'm sure this rewarding Naval experience is where he got his passion for not just helping others, but also contributed to leading a lifelong career as an M.D and philanthropist after his military stint ended."
Ben chuckled and added, "I think anyone who knows me grasps that I'm no PhD brainiac, so I'm doing my best to give back in other ways. Also, I believe that a lot of my father's selfless qualities were instilled by the military, so giving back to the organization that positively shaped the person who raised me is the least I can do."
In addition to philanthropic work, Ben recently started his own consulting company that has already acquired a nationwide client-base. He is also an avid supporter of his hometown's economic development, so he's serving on the 2018 Ambassador Committee for the Greater Tampa Chamber of Commerce.
Although it would seem that he has quite the busy schedule, Ben wanted readers to know that "It doesn't matter if you're a veteran, executive, new job seeker or just want to network, never hesitate to reach out. I'll always help out as much as I can!"
Our next LinkedIn Job Search Workshop on MacDill AFB is scheduled for Friday, January 19th, and is open exclusively to transitioning military personnel enrolled in MacDill's TAP program, their dependents, and Project Transition USA volunteers.
Ben has also facilitated the introduction of this month's guest speaker, Kevin Plummer, Tampa Preparatory School's Headmaster (Ben's alma mater), due to Kevin's enthusiasm for technology tools like LinkedIn, as well as his veteran advocacy and strong belief in Tampa's booming culture.
ABOUT PROJECT TRANSITION USA:
Project Transition USA is the only 501c3 nonprofit that specializes in teaching transitioning U.S. military veterans and their families how to fully utilize LinkedIn — the world's most powerful business networking site.
For information about sponsorship opportunities with our new Veteran Scholarship Program, please call Nancy Laine at (727) 415-3878 or send an email to [email protected].
——
Introducing Ben Sever, Inaugural Sponsor of our new Veteran Scholarship Program!