Project Transition USA is extremely pleased to announce our newest LinkedIN Job Search Workshop Sponsor, Kim Tran!
Kim Tran, VP of HR & Operations at Ampush (formerly the Senior HR Business Partner Manager at Google), chose to personally sponsor their March 2014 LinkedIN Job Search Workshop on MacDill Air Force Base, home of U.S. Central Command.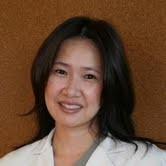 A San Francisco resident, Kim also serves as an active member of Project Transition USA's Advisory Board.
"Not a day goes by where I am not reminded that freedom isn't free," Kim revealed during a recent interview. "You see, I was born and raised in a war-ravished country (Vietnam), and if it weren't for the brave women and men of the U.S. Military, my family and I would most likely not be alive today."
Kim continued, "As a child and civilian, I witnessed firsthand the bravery of the U.S. troops relentlessly fighting for us while asking nothing in return. It was a true blessing to have them by our side during such a horrific and traumatic time."
Revisiting painful childhood memories, Kim shared a shocking story. "Despite the progress of Allied forces, politics would ultimately decide the fate of my country's outcome. I know in my heart that America's military would have prevailed but war is not always fair. As communism consumed my beautiful country, my family realized we needed to flee. We narrowly escaped as refugees, and after years adrift and on the run, we were taken in by the very country that fought on our behalf — the USA."
The next LinkedIN Job Search Workshop on MacDill AFB is scheduled for Friday, April 18th and is open exclusively to transitioning military personnel & dependents enrolled in MacDill's TAP program.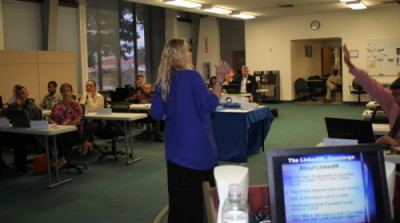 To learn about future sponsorship opportunities with Project Transition USA LinkedIN Job Search Workshops on MacDill AFB (and beyond), contact Nancy Laine at [email protected] or call 727-415-3878
About Project Transition USA:
A 501(c)(3) nonprofit organization, Project Transition USA has been teaching free LinkedIN Job Search Workshops on MacDill Air Force Base (Tampa, FL) and other locations since Nov. 2012 at the request of retired senior military officers who were in dire need of support.
In addition to their workshops, they also provide personal introductions to corporate military hiring managers and military-friendly civilians through their popular "Project Transition USA" group on LinkedIN: www.linkedin.com/groups/Project-Transition-USA-4842096/about.
Many workshop attendees and group participants have already been offered top-level positions throughout the U.S., and all of this has been accomplished with little to no operating budget.
Project Transition USA's goal is to expand these workshops to every U.S. military base nationwide. Visit their Testimonials Page (www.ProjectTransitionUSA.org/testimonials) to read what transitioning military troops and their families are saying about this project.
Project Transition USA Announces New Sponsor for LinkedIN Job Search Workshop on U.S. Military Base