Why does Project Transition USA teach LinkedIN to transitioning troops on U.S. military bases? Because LinkedIN.com is the #1 hiring tool for recruiters & business owners in the civilian world – and it is virtually unknown to military personnel!
Project Transition USA is pleased (and very excited!) to announce our newest LinkedIN Job Search Workshop Sponsor.
Capt. Jeff Bacon of Virgin America Airlines chose to personally sponsor our May 2014 LinkedIN Job Search Workshop on MacDill Air Force Base, home of U.S. Central Command.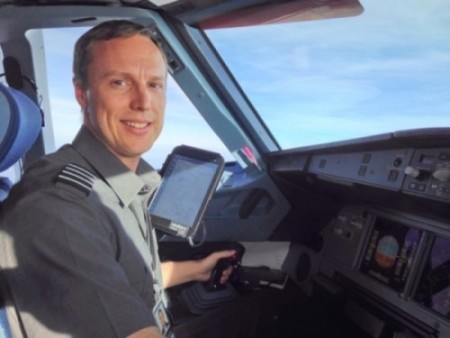 A San Francisco Bay resident, Jeff flew to Tampa to participate in our all-day workshop and assist the main facilitator, Nancy Laine, who is an Army Chaplain's daughter and a co-founder of Project Transition USA.
Although Jeff is not a veteran himself, his father is a Korean War veteran and several of his pilot friends have served in various branches of the military.
When asked his reasons for sponsoring this workshop, Jeff began by saying, "I was introduced to Nancy Laine and Project Transition USA by Kim Tran. During Kim's childhood in Vietnam, American troops had saved her life, and she sponsored Project Transition USA's LinkedIN Workshop on MacDill back in March."
"When Kim shared with me that LinkedIN is the #1 tool most civilian recruiters are using to fill jobs these days, and how Project Transition USA is the only nonprofit that focuses on teaching our transitioning military veterans how to use it, I knew they were on to something big."
Jeff continued, "It was Kim's enthusiasm that initially got me excited. Kim was formerly the HR Business Partner Manager at Google (so believe me, she knows what she's talking about!), and by this time she had joined Project Transition USA's Advisory Board. So we decided to fly across the country to the workshop in Tampa together!"

Reflecting on the experience of spending a day at MacDill Air Force Base in the LinkedIN Job Search Workshop with the troops and their families, and remembering a challenging time in his own life, Jeff related, "I know exactly what it feels like to be unemployed, and it's not fun. During the downturn of the airline industry years ago, I went through a lay-off that landed me without a job for a whole YEAR."
With a sad smile, Jeff revealed, "I've been a pilot since I was 15 years old, my dad's a pilot too, and this is all I've ever wanted to do. So I can particularly relate to the troops who've been serving their entire adult lives. We really don't know anything else, it's "who we ARE". And transitioning doesn't come easy — to say the least!"
"It is an honor to support a 'mission critical' project like this, it's so cutting edge. Less than two years ago, Project Transition USA was the first to teach a LinkedIN Job Search Workshop on any military base in the world (on MacDill AFB in Tampa), and this urgently needs to be taught on every base in the U.S."
Jeff added emphatically, "I know the troops who were in our MacDill workshop FAR prefer being taught 'how to fish' over being 'given a fish'. For God's sake, they've been running SOCOM and U.S Central Command!"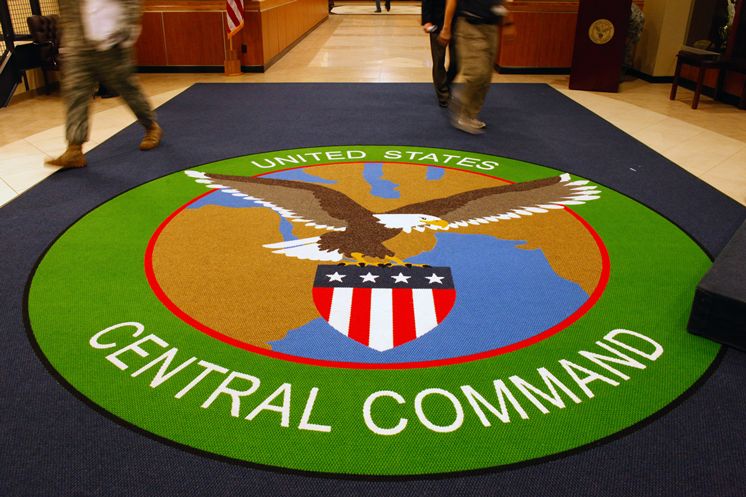 Jeff concluded by saying, "I believe this training has a huge potential to save our returning troops and their families from the nightmare of being unemployed. They've already risked their lives for us, and it's a sincere privilege to help them back in this important way!"
The next LinkedIN Job Search Workshop on MacDill AFB is scheduled for Friday, June 20th and is open exclusively to transitioning military personnel & dependents who are enrolled in MacDill's TAP program. To learn about future sponsorship opportunities with Project Transition USA LinkedIN Job Search Workshops on MacDill AFB and beyond, contact Nancy Laine at [email protected].
ABOUT PROJECT TRANSITION USA:
Project Transition USA is the ONLY 501(c)(3) nonprofit that specializes in teaching transitioning military veterans and their families how to fully utilize the powerful business networking site LinkedIN. We have been teaching free LinkedIN Job Search Workshops on MacDill Air Force Base (Tampa, FL) and other locations since Nov. 2012 at the request of retired senior military officers who were in dire need of support.
In addition to our workshops, we also provide personal introductions to corporate military hiring managers and military-friendly civilians through our popular "Project Transition USA" group on LinkedIN: www.linkedin.com/groups/Project-Transition-USA-4842096/about
Many workshop attendees and group participants have already been offered top-level positions throughout the U.S., and all of this has been accomplished with little to no operating budget.
Our goal is to expand these workshops to every U.S. military base nationwide. Visit our website to learn what transitioning military troops and community leaders are saying about this project: www.projecttransitionusa.com/testimonials/
Virgin America Pilot Sponsors Project Transition USA LinkedIN Workshop