Our 94th Project Transition USA LinkedIN Workshop for transitioning U.S. Military Servicemembers & Spouses at MacDill AFB in Tampa was on Friday, June 18th.
Due to the surprise Juneteenth holiday announced on June 17th (and MacDill's sudden closure), we were forced to find a new location within HOURS….
….so we moved our class to a private condo clubhouse with this billion dollar view in downtown St. Petersburg! 🙂
—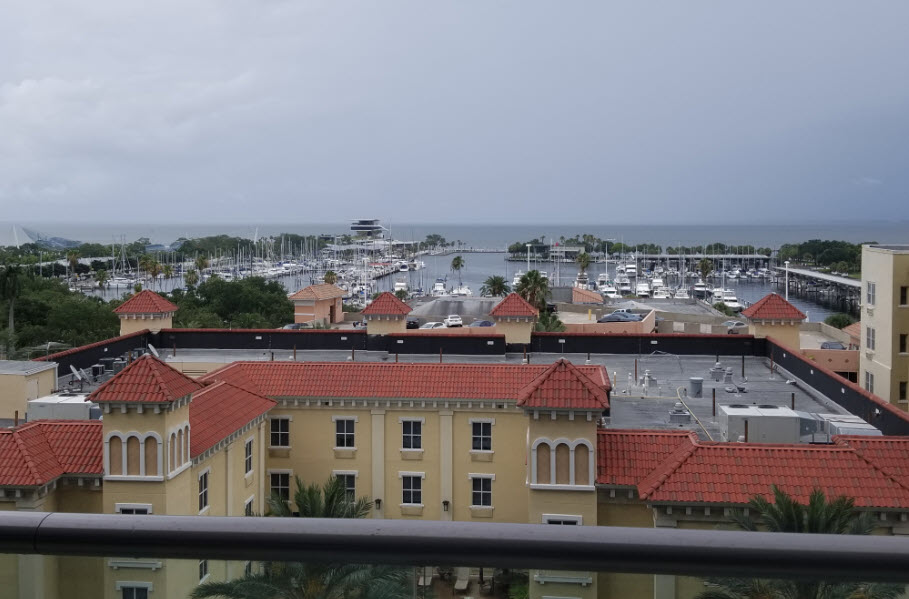 (This miracle was the direct result of NETWORKING with our military-friendly community!)
—
Thanks to ALL who supported this event, and especially the following:
Kirk Windmueller, Avantus Federal (Co-Sponsor)
Stacey Michelle McKinney, Avantus Federal (Co-Sponsor)
Richard Mastry, Veteran Advocate (Co-Sponsor)
Pete Blum, USMC & Navy Veteran (Co-Facilitator)
Paul J. McAneny, USAF Veteran
Indira Lawson Cozine, Veteran Advocate
William (Bill) Crowder, Jacobs
Mark Rosenthal, SOF Transition Assistance Resource (STAR Network)
Cordes Owen, STAR Network
Noel Boeke, STAR Network
—
Our next two classes on MacDill AFB will be July 23rd & Aug. 20. To register, call 813-828-0145. Must have DOD ID and be in the system.
(As a back-up option, contact TAP Mgr, Troy Johnson at [email protected], or 813-828-0138)
Thanks again to ALL our friends who enthusiastically support this life-changing mission!
—
ABOUT PROJECT TRANSITION USA:
Project Transition USA has been providing career-related services to U.S. military veterans since 2012.   We specialize in teaching transitioning military veterans and their families how to fully utilize the powerful business networking site, LinkedIN.
We are best known for teaching inspiring LinkedIN Job Search Workshops for top military leaders, providing personal introductions to VIPs, and managing the popular Project Transition USA group on LinkedIN which is frequented by military-friendly hiring managers and business celebrities nationwide.
We invite you to show your support for our transitioning troops and their families by joining our Project Transition USA group and offering your support!
To learn more about Project Transition USA's LinkedIn Job Search Workshops on MacDill AFB, visit www.ProjectTransitionUSA.org.
The Miraculous Power of NETWORKING