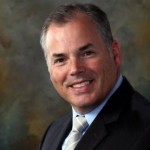 We are very happy to announce that Cappy Surette, Walt Disney World's Senior Manager of Executive Communications, was our Special Guest Speaker at our Project Transition USA LinkedIN Job Search Workshop on September 19th at MacDill AFB in Tampa!
A retired U.S. Navy Captain, Cappy spoke to our audience of transitioning military veterans about some of his amazing experiences during his successful 22+ year military career, as well as his own journey into civilian life after retiring from the service two years ago.
At one time Cappy was the Hollywood Liaison for the U.S. Navy Office of Information in L.A. (working directly with celebrities such as Celine Dion and the Goo Goo Dolls), and later held multiple Media Relations & Public Affairs positions at the Pentagon.
Cappy was hired by Disney in 2012 as part of their ongoing "Heroes Work Here" initiative to promote the hiring of U.S. veterans nationwide.
Watch this video to learn more: http://www.clickorlando.com/disney-helps-veterans-get-new-careers/22329408
ABOUT PROJECT TRANSITION USA:
A 501(c)(3) nonprofit organization, Project Transition USA has been teaching free LinkedIN Job Search Workshops on MacDill Air Force Base (Tampa, FL) and other locations since Nov. 2012 at the request of retired senior military officers who were in dire need of support. They are the first and ONLY 501(c)(3) organization focused on teaching LinkedIN on military bases.
In addition to their workshops, they also provide personal introductions to corporate military hiring managers and military-friendly civilians through their popular "Project Transition USA" group on LinkedIN: www.linkedin.com/groups/Project-Transition-USA-4842096/about
Many workshop attendees and group participants have already been offered top-level positions throughout the U.S., and all of this has been accomplished with little to no operating budget.
Project Transition USA's goal is to expand these workshops to every U.S. military base nationwide as soon as possible. The need is urgent and the timing is critical. Visit their website to learn what transitioning military troops and community leaders are saying about this project: www.projecttransitionusa.com/testimonials/
Cappy Surette, Walt Disney World's Senior Manager of Executive Communications, was our Guest Speaker at our LinkedIN Job Search Workshop in Sept. on MacDill AFB!