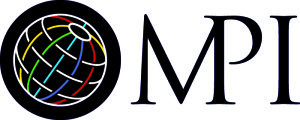 I had the great honor of presenting a LinkedIN Workshop for the Tampa Bay Area Chapter of Meeting Professionals International (MPI) on Sept. 10, 2014.
The Meeting & Event Industry contributes $122.3 BILLION in revenue to the Tampa Bay area alone, and MPI is their largest global community with more than 21,000 members belonging to 71 chapters & clubs worldwide.
Our workshop was held in the computer lab of Nova Southeastern University's Tampa campus, and the topic was "Getting LinkedIN with Nancy Laine".
Our Presentation Objectives included:
• Learn how to use LinkedIN the RIGHT way.
• How to get your profile ranked high and connect with highly influential people.
• How to add powerpoints & videos to your profile for the purpose of marketing yourself and your business.
• Learn how Nancy uses LinkedIN to help people find jobs.
This educational session marked the beginning of a wonderful new relationship between MPI and our 501c3 nonprofit, Project Transition USA, which was created to teach transitioning military personnel and their families how to use LinkedIN to find meaningful & rewarding new careers.
Many MPI members have since joined our Project Transition USA group on LinkedIN, and all of our members who may be interested in pursuing Hospitality careers are invited to join MPI's LinkedIN group, attend their monthly luncheons in Tampa, and join their association.
The president of MPI Tampa Bay, Jim Engelmann, will be speaking at our upcoming LinkedIN Job Search Workshop for transitioning troops and their families on MacDill Air Force Base in Tampa on Oct. 31st, and many MPI members will be attending as well.
To learn more about the MPI Tampa Bay Area Chapter, click here.
Getting LinkedIN with the Tampa Bay Area Chapter of MPI (Meeting Professionals International)