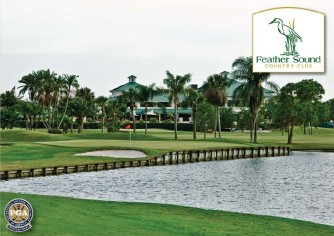 Project Transition USA is proud to be an official Promoting Partner of the Tampa Bay Encore Town Hall Event, and we'll be at the beautiful Feather Sound Country Club from 4-7pm on Thursday. October 21st.
If you are in transition (or will be soon), I suggest you move heaven and earth to join us!
Here are 3 reasons you will be very glad you came:
1) You will be meeting some of Tampa Bay's top business leaders who are seeking experienced, highly skilled adults in search of opportunities that will allow them to express their GIFTS and TALENTS, while earning a great living and making a difference that counts!
This event is hosted by the Community Foundation of Tampa Bay. (Check out their website!)
2) We will be getting to know each other while enjoying the ambiance of the Feather Sound Country Club, one of the Top 5 Private Clubs in Tampa Bay. It's just a 21 minute drive from MacDill AFB — and it is GORGEOUS!
3) This will go down in history as the FIRST EVENT Project Transition USA has co-promoted in Tampa Bay! Trust me, your life will change for the better after meeting these people! Both personally AND professionally!
Click on this link below to REGISTER NOW (and be sure to mention Project Transition USA referred you!):
http://encoretampabay.com/tampa-bay-encore-town-hall/
This is going to be an AMAZING experience.
We're looking forward to meeting all of you there!
Hello Tampa Bay! If you're in transition (or will be soon), join us on Oct. 21st!