We are very grateful to our sponsor, GTE Financial, for continuing to provide lunch at our MacDill Air Force Base LinkedIN Workshops for 4 straight years!

GTE Financial, one of the largest credit unions in Florida, is a passionate supporter of transitioning troops and their families at MacDill Air Force Base.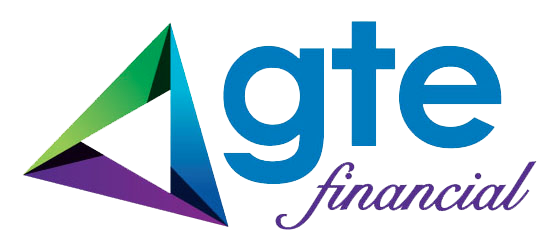 GTE recently celebrated their 84th Anniversary of serving the financial needs of local residents and businesses, as well as enriching the Tampa Bay community.
They are a not-for-profit financial cooperative and have been able to help multiple charity organizations and its members year-round. Giving back to the community is important to GTE and is embedded in its culture.
Our January 2019 LinkedIN Workshop on MacDill Air Force Base kicked off the sixth year Project Transition USA has been invited to teach LinkedIN workshops for active duty transitioning servicemembers & families on base.
Why LinkedIN? Forming strategic relationships and building a professional network is critically important in the military-to-civilian transition process, and LinkedIN has long been the #1 resource in that realm.
Our next LinkedIN Job Search Workshop on MacDill AFB is scheduled for Friday, April 19th, 2019, and it is open exclusively to transitioning military personnel and dependents who are enrolled in MacDill's TAP program.
About GTE FINANCIAL:
GTE Financial is a not-for-profit financial cooperative with more than $2 billion in assets and 24 Community Financial Centers located throughout West Central Florida. Chartered in 1935, GTE Financial is locally owned and operated in the Tampa Bay area, serving more than 240,000 individuals and businesses.
More information on GTE Financial can be found at www.gtefinancial.org.
ABOUT PROJECT TRANSITION USA:
Project Transition USA is a 501c3 nonprofit organization that has been providing career-related services to U.S. military veterans since 2012. We are the only 501c3 that specializes in teaching transitioning military veterans and their families how to fully utilize the powerful business networking site, LinkedIN.
We are best known for teaching inspiring LinkedIN Job Search Workshops for top military leaders, providing personal introductions to VIPs, and managing the popular Project Transition USA group on LinkedIN which is frequented by military-friendly hiring managers and business celebrities nationwide.
We invite you to show your support for our transitioning troops and their families by joining our Project Transition USA group and offering your support!
To learn more about Project Transition USA's LinkedIn Job Search Workshops on MacDill AFB, visit www.ProjectTransitionUSA.org.
GTE Financial has been feeding transitioning troops on MacDill Air Force Base in Tampa since 2015!